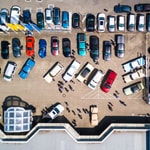 Some of the top reasons to purchase a used car are because of financial flexibility! Not only do we recommend used vehicles if you have a budget, but we also recommend them if you want a car that is a much higher price new!
At Southgate Lincoln, our team is dedicated to finding you the right used car for your lifestyle. Whether you want a high-end luxury SUV, a sports car, or a work truck, we will help you find the right used vehicle! When you purchase used, there are many options to choose from, versus new where your options are limited!
When you decide on a used vehicle, you will notice that your insurance rates and registration fees are typically lower than when you purchase a brand new car! You can also buy a certified pre-owned vehicle, which takes away most of the risk that comes with purchasing used.